What to Look For in a Car Accident Lawyer: 6 Key Qualities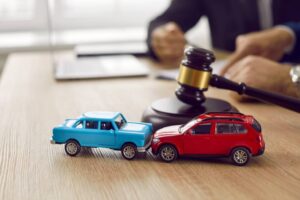 Accidents happen when we least expect them. The aftermath can be confusing, from mounting medical bills to endless paperwork and insurance disputes. When faced with such overwhelming challenges, many turn to a car accident lawyer for guidance. Yet, with so many choices, how do you find the right fit?
6 Key Qualities
If you've been injured in a car accident, it's important to speak to a car accident lawyer as soon as possible. A good lawyer can help you get the justice you deserve for your injuries.
But how do you choose the right car accident lawyer? There are many factors to consider, but here are six key qualities to look for:
Experience in Car Accident Cases
The more experience a lawyer has handling car accident cases, the better. They will be familiar with the legal process and the tactics that insurance companies use to deny claims. When looking for a lawyer with experience, ask about their case history.
Some questions you could ask:
How many car accident cases have you handled?
What is your success rate?
What is your online reputation?
Strong Communication Skills
You want to work with a lawyer who is easy to communicate with. They should be able to explain the legal process to you in a way that you understand, and they should keep you updated on the status of your case.
The lawyer should also be responsive to your calls and emails. You should feel comfortable reaching out to them with questions or concerns. Most importantly, a lawyer who listens and addresses your concerns will likely make your journey smoother.
Some questions you could ask:
Can you explain the legal process to me in a way that I understand?
How often will you keep me updated on the status of my case?
How will you communicate with me? (phone, email, in person)
Approachability and Trustworthiness
Having a White Plains car accident lawyer you can trust and feel comfortable with is crucial. During consultations, evaluate their demeanor, how they answer your questions, and if they make you feel at ease. It's essential to have someone who is genuinely on your side.
Proven Track Record
While past success does not guarantee future results, a lawyer with a consistent record in handling NY car accidents showcases their prowess. Research testimonials, read reviews, and perhaps even talk to past clients.
Here are some questions you can ask:
How long have you been practicing law?
What is your area of specialization?
What is your success rate in cases like mine?
Dedication to Your Case
Every accident is unique, and a cookie-cutter approach may not yield the best results. A dedicated car accident lawyer in White Plains, NY, should invest time in understanding your specific situation, researching, and crafting a strategy tailored to your needs.
Here are some questions you can ask:
What is your strategy for my case?
What are the risks and challenges of my case?
How much time will you be able to devote to my case?
Transparent Fee Structure
Legal fees can be complicated. It's crucial that the car accident lawyer you choose is upfront about their charges. Whether they charge a flat fee, hourly rate, or work on contingency (only getting paid if you win), clarity from the beginning can prevent potential disputes.
Some questions you could ask:
What is your fee structure?
What are the fees for specific tasks?
Are there any hidden fees?
Choosing Glen A. Kurtis, P.C.
Finding the right representation after an accident can be a daunting task. Yet, by focusing on these six qualities, you can find a car accident lawyer in White Plains, NY, that aligns with your needs.
If you've recently experienced an accident and require trustworthy, efficient legal assistance, reach out to Glen A. Kurtis, P.C. I am dedicated in ensuring your rights are protected and that you're adequately compensated for your suffering.
Remember, it's not just about finding any lawyer; it's about finding the right lawyer. With Glen A. Kurtis, P.C., you'll receive the diligent representation you deserve. Reach out t today for a consultation, and let's chart a way forward together.